**HOT** Charmin Basic 24 = 48 Rolls Only $1.00 (4 Cents Per Roll)
If you are looking for a AWESOME deals on bath tissue then you may want to check your local Walmart and see if you can score this Charmin Basic 24=48 Rolls for as low as $1.00. Remember this is IN STORE ONLY and may not be this price at all locations.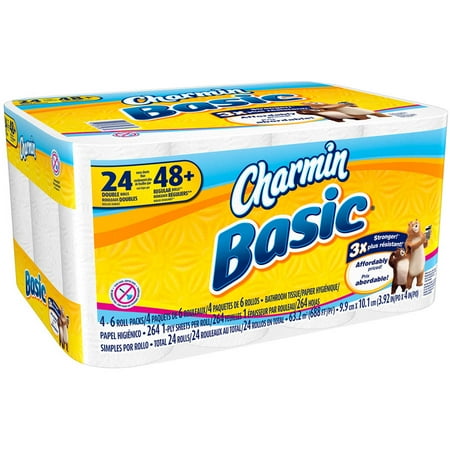 Charmin Basic Toilet Paper Double Rolls, 264 sheets, 24 count
SKU 41583464.
As Low As
MSRP: $11.99
Also Text 'Follow wwclearance' to 40404 For text Alerts