** GO! HOT! ** All This Smashbox Makeup ONLY $22.00!
Attention Bloggers And News Agencies! Feel free to share ANY of our deals on this page provided you give a link back to the page you found the deal on :)
GO ! GO ! GO! Not sure if you will love Smashbox as must as everyone else does? Or do you already love it and love a great deal on it? The you have to RUN ( don't walk ) to MACY's for this HOT deal! Just [CLICK HERE] and add to your cart. Free Shipping Too!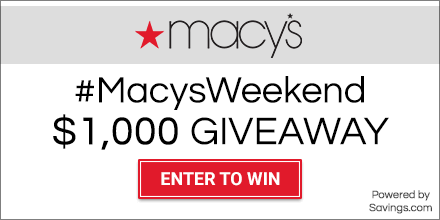 #MacysWeekend
Don't Forget to
Shop ALL Of The Latest Deals

at Macy's.com
Want to stay in the loop on all the HOTTEST DEALS? Join our Facebook groups!
Start off your purchase through Ebates and get cash back!