Everyone and their brother is doing the "jewel in a candle" thing nowadays. But I really like JewelScent because they've got an expanded line to include soaps and bath beads. Awesome! I think these will make gorgeous additions to my bridesmaid's gift baskets. Check out the soaps I am getting: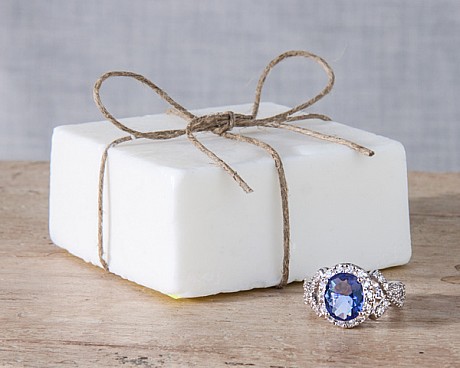 Yum! Lemon-Lime Ginger Moroccan Argan Oil Soap! It's $15, but I got a $5 credit when I signed up, and each ring inside is valued at at least $10. So it's like I bought the ring and get a bonus soap for FREE once you combine the discounts! And that's if I get the least valuable ring. Who knows, I could go big and get a really good one! Woohoo!
All JewelScent products are 100% made in the U.S.A., also! Score for supporting American businesses!
Sign up for JewelScent FREE and get your own $5 credit now! Go here!
Tell us what you think below!