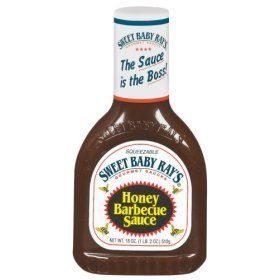 There is a new printable for $.75 off ONE Sweet Baby Ray's on their facebook page. They were having some issues, but have since made a new link that seems to be working perfectly! Just simply enter for a chance to win their Giveaway, & you will be able to print your coupon at the end!
Use $.75 off ONE coupon at Shaw's this week, where Sweet Baby Ray's is BOGO  & score 2 bottles for as low as $.30 EACH! (depending on your shelf price, varies $2.19 – $2.49)
Looks like they changed the coupon to the 28oz size now. Sorry folks.
Tell us what you think below!